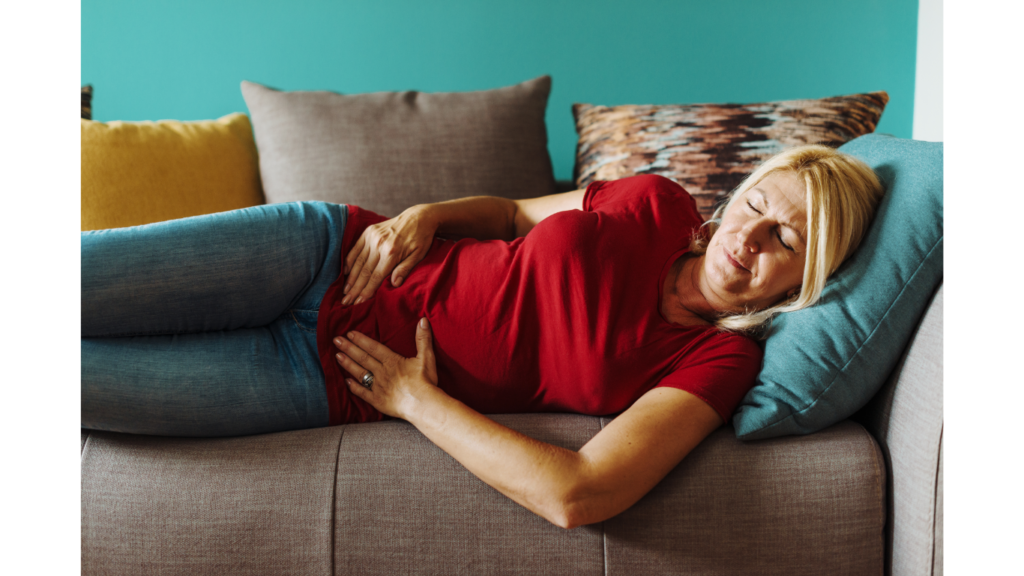 Chronic pelvic pain is a persistent pain in the lower abdomen and pelvis that lasts for at least six months. Here's some information on the causes, symptoms, and treatments of chronic pelvic pain:
Causes of Chronic Pelvic Pain:
Gynecological conditions: Conditions such as endometriosis, adenomyosis, pelvic inflammatory disease (PID), ovarian cysts, or uterine fibroids can contribute to chronic pelvic pain.
Urological conditions: Conditions like interstitial cystitis, urinary tract infections (UTIs), or bladder disorders can cause pelvic pain.
Gastrointestinal disorders: Irritable bowel syndrome (IBS), inflammatory bowel disease (IBD), or pelvic floor dysfunction can lead to pelvic pain.
Musculoskeletal issues: Conditions affecting the muscles, joints, or ligaments in the pelvic area, such as pelvic floor muscle dysfunction or pelvic joint instability, can be a source of pain.
Nervous system disorders: Nerve conditions like pudendal neuralgia or pelvic neuralgia can cause chronic pelvic pain.
Psychological factors: Emotional stress, anxiety, or a history of trauma can contribute to or worsen chronic pelvic pain.
Symptoms of Chronic Pelvic Pain:
Persistent pelvic pain: Dull, aching, or sharp pain in the lower abdomen or pelvis that lasts for an extended period.
Pain during intercourse: Pain or discomfort during sexual intercourse, known as dyspareunia.
Menstrual pain: Increased pain during menstruation, known as dysmenorrhea.
Urinary or bowel symptoms: Urinary urgency, frequency, or pain during urination, as well as bowel changes like constipation or diarrhea.
Fatigue and sleep disturbances: Chronic pelvic pain can lead to fatigue and disrupted sleep patterns.
Emotional distress: Anxiety, depression, or mood changes may accompany chronic pelvic pain.
Treatments for Chronic Pelvic Pain:
Medications: Pain relievers, hormonal treatments, or muscle relaxants may be prescribed to manage pain and address underlying conditions.
Pelvic Floor Physical Therapy: Pelvic Floor Physical Therapy can help relax and strengthen the pelvic floor muscles, improving symptoms.
Counseling or psychotherapy: Psychological support and therapy can help individuals cope with the emotional aspects of chronic pelvic pain.
Nerve blocks: Injection of anesthetic or steroids into specific nerves may provide temporary relief from pain.
Trigger point injections: Injecting medication into trigger points or areas of muscle tension can help alleviate pain.
Complementary therapies: Techniques such as acupuncture, heat therapy, or relaxation exercises may offer relief for some individuals.
Surgical intervention: In some cases, surgery may be necessary to address underlying gynecological or urological conditions causing chronic pelvic pain.
Lifestyle changes: Adopting healthy lifestyle habits, managing stress, and practicing relaxation techniques can contribute to symptom management.
Pelvic Floor Physiotherapy is an effective solution for alleviating Chronic Pelvic Pain, addressing persistent conditions, and expediting the healing process. Your licensed physiotherapists evaluate your specific condition and provide personalized recommendations or therapies to help you manage your Chronic Pelvic Pain effectively.
Table of Contents
Introduction
Causes of Chronic Pelvic Pain
2.1 Gynecological conditions
2.2 Urological conditions
2.3 Gastrointestinal disorders
2.4 Musculoskeletal issues
2.5 Nervous system disorders
2.6 Psychological Factors
Symptoms of Chronic Pelvic Pain
3.1 Persistent or Recurrent Pain
3.2 Pain during intercourse
3.3 Menstrual pain
3.4 Urinary or bowel symptoms
3.5 Fatigue and Sleep Disturbances
3.6 Emotional distress
Treatment Options for Chronic Pelvic Pain
4.1 Medications
4.2 Physical Therapy
4.3 Counseling or psychotherapy
4.4 Nerve Blocks
4.5 Trigger Point Injections
4.6 Complementary therapies
4.7 Surgical Interventions
4.8 Lifestyle Modifications