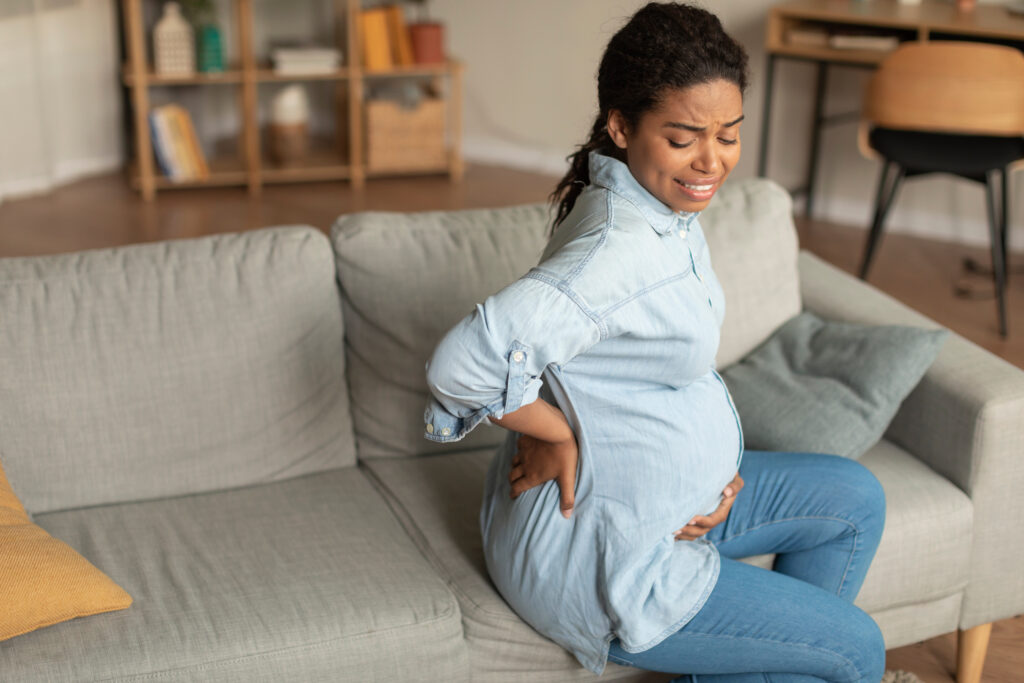 Pregnancy and the postpartum period are transformative experiences that bring joy and challenges to women's lives. During this time, the pelvic floor muscles undergo significant changes and may require special attention and care. Pelvic floor physiotherapy offers invaluable support to empower women throughout their pregnancy and postpartum journey. In this blog post, we will explore how pelvic floor physiotherapy can help you feel empowered, confident, and in control during this transformative phase of your life.
Preparing for Pregnancy: Pelvic floor physiotherapy can be beneficial even before conception. By addressing any existing pelvic floor issues or imbalances, such as weak muscles or pelvic pain, you can start your pregnancy journey on a healthier foundation. A pelvic floor assessment and targeted exercises can help strengthen your pelvic floor muscles, optimize their function, and promote better bladder control.
Supporting Pregnancy: During pregnancy, the pelvic floor experiences increased strain due to the growing baby, hormonal changes, and the weight of the uterus. Pelvic floor physiotherapy can help manage common pregnancy-related issues such as back pain, pelvic girdle pain, and incontinence. A physiotherapist can provide exercises and techniques to strengthen the pelvic floor muscles, promote better posture, and enhance overall pelvic stability, empowering you to navigate the physical demands of pregnancy with greater comfort and confidence.
Preparing for Labor and Delivery: Pelvic floor physiotherapy plays a vital role in preparing for labor and delivery. Through specialized exercises and techniques, you can learn to relax and control your pelvic floor muscles, facilitating the birthing process. A physiotherapist can guide you in practicing perineal massage and breathing techniques to reduce the risk of perineal tears and promote more efficient labor.
Postpartum Recovery: After giving birth, your body undergoes a period of healing and adjustment. Pelvic floor physiotherapy is instrumental in supporting your postpartum recovery. A thorough assessment can identify any pelvic floor dysfunctions, such as weakened muscles or pelvic organ prolapse. With personalized exercises and techniques, you can regain strength, restore pelvic floor function, and address any issues like urinary incontinence, back pain or pain during intercourse. By nurturing your pelvic floor health, you can enhance your overall well-being and regain confidence in your body.
Addressing Mental and Emotional Well-being: Pelvic floor physiotherapy also acknowledges the emotional and psychological aspects of pregnancy and postpartum. Your physiotherapist can provide guidance and support, addressing any concerns or anxieties you may have regarding your pelvic floor health. By fostering an open and supportive environment, pelvic floor physiotherapy empowers you to take an active role in your well-being and encourages a positive mindset throughout your journey.
In conclusion, Pelvic floor physiotherapy is an invaluable resource for women during pregnancy and postpartum. Promoting physical strength, providing valuable support, and addressing emotional well-being, empowers you to embrace this transformative phase of life with confidence and resilience. If you are pregnant or have recently given birth, consider seeking the guidance of a qualified pelvic floor physiotherapist who can tailor a program to meet your unique needs. Embrace the power of pelvic floor physiotherapy and unlock your potential to thrive during this remarkable time.
Table of Contents
Introduction
Preparing for Pregnancy
Supporting Pregnancy
Preparing for Labor and Delivery
Postpartum Recovery
Addressing Mental and Emotional Well-being
Conclusion
Introduction