Chronic UTIs and Pelvic Floor Dysfunction: Finding Relief through Pelvic Floor Physiotherapy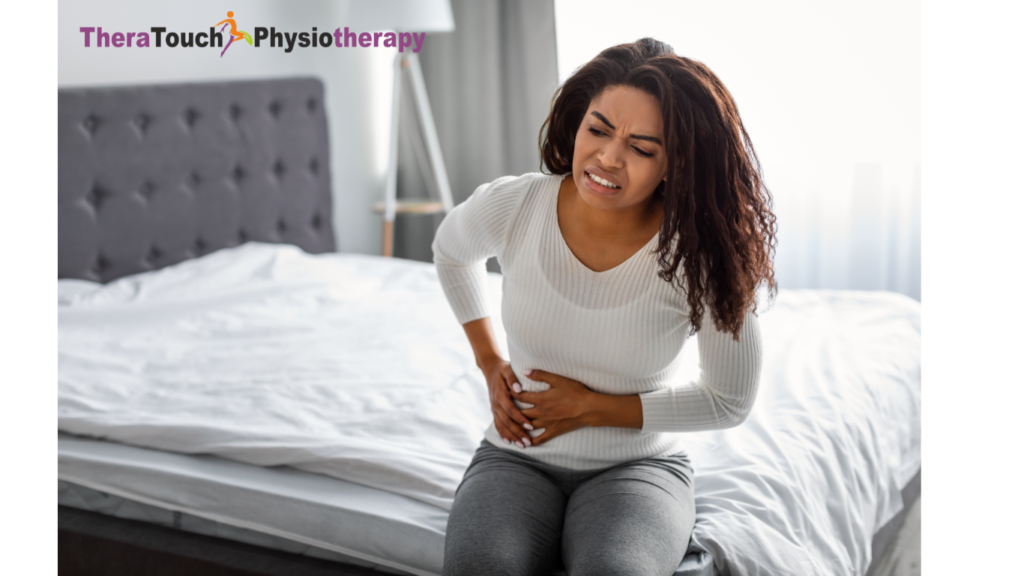 Are you suffering from Chronic Urinary Tract Infections (UTIs)? The answer might lie in an often-overlooked factor: pelvic floor dysfunction.
For many, Chronic Urinary Tract Infections (UTIs) can be frustrating and painful. While antibiotics are commonly used, it's crucial to uncover the root cause. Often, pelvic floor dysfunction is overlooked as a reason behind chronic UTIs. This blog explores the connection between pelvic floor dysfunction and UTIs, and how pelvic floor physiotherapy can offer lasting relief.
The Unseen Link between Pelvic Floor Dysfunction and Chronic UTIs
Pelvic floor muscles, a hidden yet integral part of the human anatomy, are crucial for vital bodily functions like bladder and bowel control, acting as a support system for pelvic organs, and ensuring their proper function.. Weak or dysfunctional pelvic muscles can contribute to a range of health issues that can significantly impact an individual's well-being
Urinary Retention: Pelvic floor muscles play a crucial but lesser-known role in ensuring the bladder empties fully. When these muscles don't coordinate properly, it can cause urinary retention, a condition where the bladder doesn't empty completely during urination.
Urinary Incontinence: It's a condition where urine leaks involuntarily due to weakened pelvic floor muscles, making it difficult to control urine flow. This leakage, even in small amounts, can introduce bacteria from the perineal area into the urinary tract, raising the risk of UTIs.
Pelvic Pain: Pelvic pain often occurs in people with pelvic floor dysfunction, interfering with the normal bladder emptying process, such as suppressing the urge to urinate or making it difficult to relax pelvic floor muscles during urination.
Unlocking Relief with Pelvic Floor Physiotherapy
Pelvic floor physiotherapy is a non-invasive and highly effective way to treat the root causes of chronic UTIs, especially when linked to pelvic floor dysfunction. This specialized form of physiotherapy focuses on rehabilitating the pelvic floor muscles, crucial for urinary and bowel function. Discover how pelvic floor physiotherapy works and how TheraTouch Physiotherapy sessions stand out as a compelling solution.
In-Depth Assessment: A skilled physiotherapist thoroughly evaluates your pelvic floor muscles, assessing strength, tone, coordination, and signs of dysfunction through external and internal examinations. They may also inquire about your medical history, symptoms, and past UTIs to identify potential triggers.
Personalized Exercise Regimen: Based on the assessment findings,, tailored exercises are designed to address your pelvic floor issues. These exercises strengthen weak muscles, relax overactive ones, and aim to restore balance. The physiotherapist provides clear and safe instructions for each exercise.
Education is Key: Patients are educated about maintaining healthy bladder habits, including maintaining a regular urination schedule, avoiding prolonged urine retention, and complete bladder emptying during restroom visits.
Electrical Stimulation/Biofeedback: Electrical Stimulation and Biofeedback are two essential techniques in pelvic floor physiotherapy. Electrical Stimulation uses low-level electrical currents to activate and strengthen pelvic floor muscles, improve coordination, and reduce pain. Biofeedback provides real-time feedback on muscle activity, helping patients learn how to control their pelvic floor muscles and develop customized treatment plans. These are customizable experiences, tailored to your comfort and unique needs.
Unlocking Relief with a Personal Touch: Manual Therapy in Pelvic Floor Physio
To unlock the full potential of pelvic floor physiotherapy, we must highlight the crucial role of manual therapy. When combined with other physiotherapy techniques, it's the key to regaining urinary health and enhancing your overall well-being. Here's how manual therapy elevates your pelvic floor rehabilitation:
Tailored Hands-On Care: Manual therapy is a personalized, hands-on approach by a trained pelvic floor physiotherapist to assess and manipulate pelvic muscles and tissues to address your specific concerns.
Muscle Release and Relaxation: The main goal of manual therapy is to relax tense pelvic floor muscles, which can contribute to pelvic health problems like UTIs. Therapists use gentle, targeted techniques to relieve muscle tension and discomfort.
Fortifying Your UTI Prevention Arsenal
While pelvic floor physiotherapy takes center stage in battling chronic UTIs induced by pelvic floor dysfunction, the following tips for preventing UTIs remain crucial:
Hydration: Drink 8-10 cups (64-80 oz) of water/day to flush out bacteria from the urinary tract.
Hygiene: Use unscented soap for genital hygiene, avoiding harsh products.
Bathroom Habits: Don't delay urination; go when you feel the urge, to help expel bacteria from the urinary tract..
Cranberry Supplements / Juice: Many find Cranberry supplements or juice can help prevent UTIs by inhibiting bacteria from adhering to the walls of the urinary tract.
Chronic UTIs can be overwhelming, but understanding the interplay between pelvic floor dysfunction and UTIs unlocks the door to effective, sustainable treatment. If you're grappling with recurrent UTIs, especially alongside pelvic discomfort or incontinence, it's time to consider pelvic floor physiotherapy. By addressing the core issue, you can embark on a journey toward lasting relief and a revitalized quality of life..