Understanding Endometriosis: Causes, Symptoms, and Treatment Options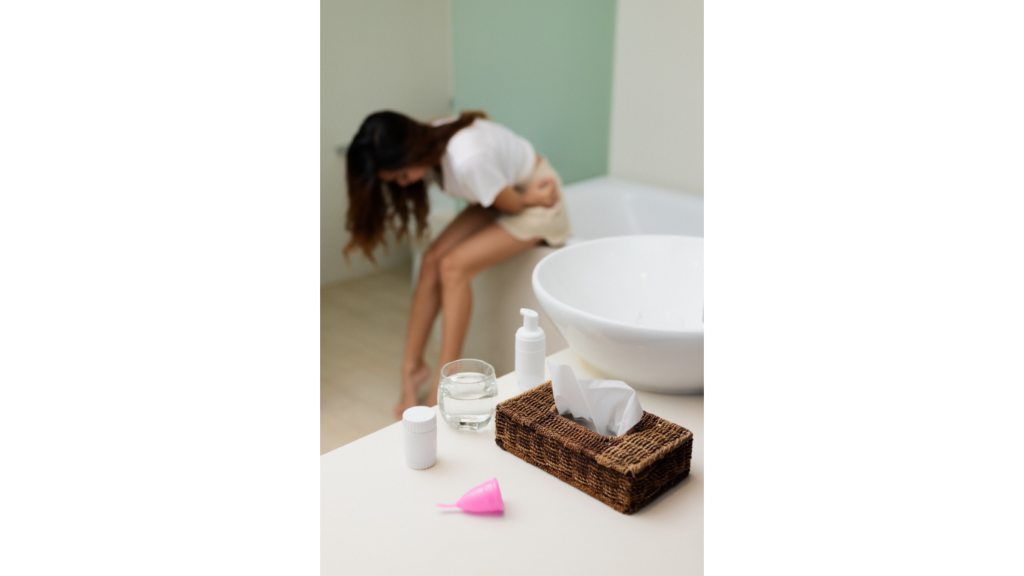 Endometriosis is a medical condition in which the tissue that typically lines the interior of the uterus, known as the endometrium, develops and grows outside of the uterus.
Here's some information on the causes, symptoms, and treatments of endometriosis:
Causes of Endometriosis:
Retrograde menstruation: refers to the backward flow of menstrual blood, containing endometrial cells, through the fallopian tubes into the pelvic cavity instead of leaving the body. This can result in the implantation of these cells in the pelvic region.
Embryonic cell transformation: Hormonal or immune system factors can transform embryonic cells into endometrial-like cells, which then implant and grow in abnormal locations.
Surgical scar implantation occurs when endometrial cells attach to a surgical incision following procedures like a hysterectomy or C-section, leading to the development of endometriosis.
Endometrial cell transport refers to the process by which endometrial cells are transported via blood vessels or the lymphatic system to different areas of the body, where they implant and give rise to endometriosis.
Symptoms of Endometriosis:
Pelvic pain: Persistent pain in the pelvic region, including severe menstrual cramps, lower back pain, or pain during intercourse.
Heavy or irregular menstrual periods: Experiencing heavy bleeding, prolonged periods, or irregular menstrual cycles.
Painful bowel movements or urination: Pain or discomfort during bowel movements or urination, particularly during menstruation.
Fatigue and gastrointestinal symptoms: Feeling tired or experiencing gastrointestinal issues, such as bloating, nausea, or diarrhea, especially during menstruation.
Infertility: Difficulty getting pregnant or experiencing infertility due to the presence of endometriosis affecting the reproductive organs.
Treatments for Endometriosis:
Pain medication: Over-the-counter pain relievers, such as nonsteroidal anti-inflammatory drugs (NSAIDs), can help alleviate menstrual pain associated with endometriosis.
Hormonal therapy:

Birth control pills: Oral contraceptives can help regulate the menstrual cycle and reduce pain.
Progestin therapy: Progestin-only contraceptives, such as intrauterine devices (IUDs) or hormonal injections, can help relieve symptoms.
Gonadotropin-releasing hormone (GnRH) agonists or antagonists: These medications temporarily induce a menopause-like state to suppress endometriosis growth.

Excision surgery: A minimally invasive surgical procedure to remove endometrial implants and scar tissue can provide relief from symptoms and improve fertility.
Laparoscopic ablation: Using laser or electrical energy to destroy endometrial tissue, providing temporary relief from symptoms.
Hysterectomy: In severe cases or when other treatments fail, removal of the uterus and sometimes the ovaries may be recommended.
Pelvic floor physiotherapy: Pelvic floor physiotherapy techniques, including exercises, manual therapy, and biofeedback, alleviate pelvic pain, improve muscle function, and enhance quality of life. By targeting pelvic floor muscles and addressing endometriosis-related concerns, it offers a holistic and evidence-based approach to managing this condition.

In conclusion, endometriosis is a complex condition involving the growth of endometrial tissue outside the uterus. Understanding its causes, symptoms, and treatment options is crucial for effective management.
Pelvic Floor Physiotherapy is an effective solution for alleviating Endometriosis pain, addressing persistent conditions, and expediting the healing process. Licensed Pelvic Floor physiotherapists evaluate your specific condition and provide personalized recommendations or therapies to help you manage your Endometriosis pain effectively
Table of Contents:
Introduction
Causes of Endometriosis
2.1 Retrograde menstruation
2.2 Embryonic cell transformation
2.3 Surgical scar implantation
2.4 Endometrial cell transport
Symptoms of Endometriosis
3.1 Pelvic pain
3.2 Heavy or irregular menstrual periods
3.3 Painful bowel movements or urination
3.4 Fatigue and gastrointestinal symptoms
3.5 Infertility
Treatments for Endometriosis
4.1 Pain medication
4.2 Hormonal therapy
4.2.1 Birth control pills
4.2.2 Progestin therapy
4.2.3 Gonadotropin-releasing hormone (GnRH) agonists or antagonists
4.3 Excision surgery
4.4 Laparoscopic ablation
4.5 Hysterectomy
4. Pelvic Floor Physiotherapy
Conclusion
5.1 Pelvic Floor Physiotherapy for Endometriosis Pain Management