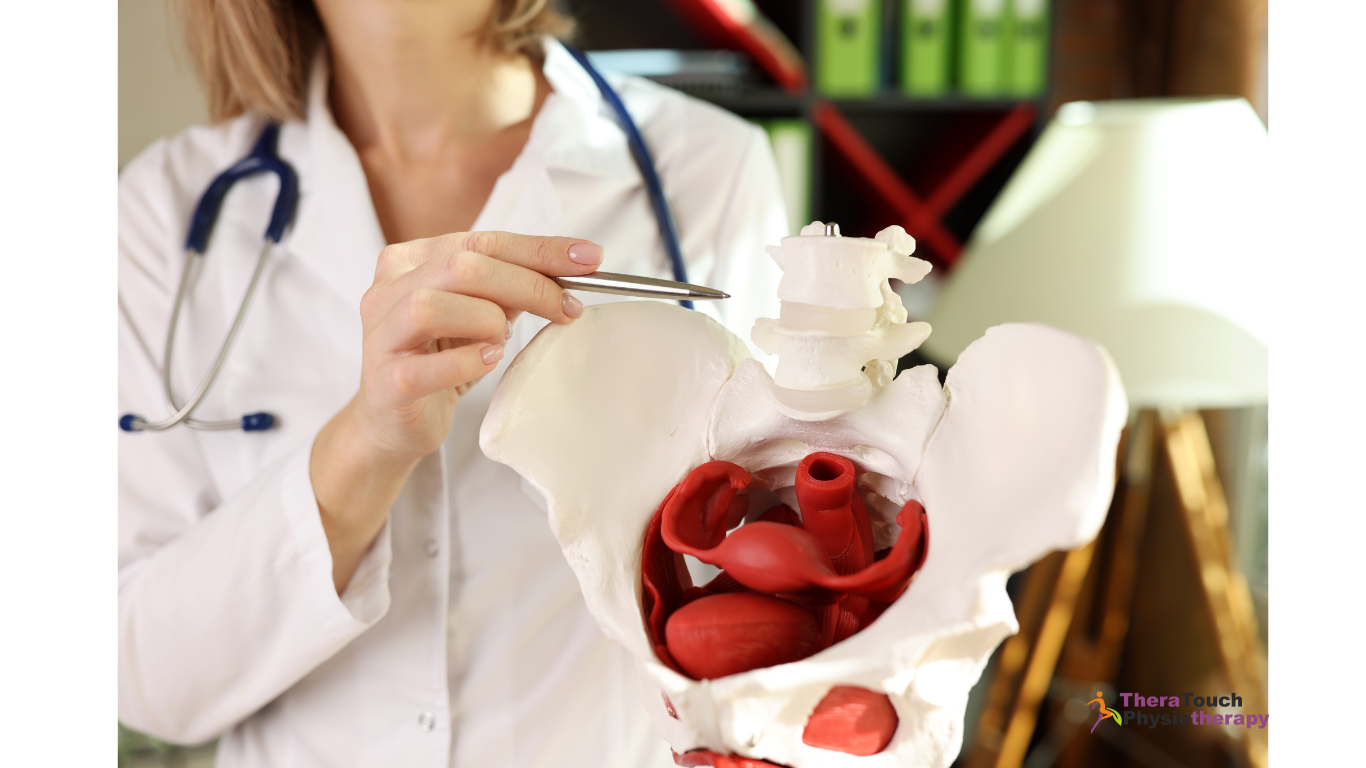 Pelvic organ prolapse occurs when one or more of the pelvic organs, such as the uterus, bladder, or rectum, descend and bulge into the vaginal wall. This condition is commonly caused by weakened or damaged pelvic floor muscles and ligaments that support the organs. Here are some causes, symptoms, and treatments of pelvic organ prolapse:
Causes of Pelvic organ prolapse:
Pregnancy and childbirth: The process of pregnancy and vaginal delivery can stretch and weaken the pelvic floor muscles and tissues, leading to prolapse.
Aging: As women age, the pelvic floor muscles naturally weaken, making them more susceptible to prolapse.
Hormonal changes: Decreased estrogen levels during menopause can contribute to the weakening of pelvic floor muscles.
Chronic constipation: Straining during bowel movements over a long period can weaken the pelvic floor and contribute to prolapse.
Obesity: Excess weight can put increased pressure on the pelvic organs, leading to prolapse.
Chronic coughing: Conditions like chronic bronchitis or asthma that cause persistent coughing can strain the pelvic floor muscles and contribute to prolapse.
Symptoms of Pelvic organ prolapse:
Sensation of a bulge or pressure in the vagina.
Feeling of heaviness or pulling in the pelvis.
Pain or discomfort during sexual intercourse.
Backache or lower abdominal pain.
Urinary problems like frequent urination, urgency, or incontinence.
Bowel movement difficulties or a sensation of incomplete emptying.
Vaginal bleeding or discharge.
Treatments for Pelvic Organ Prolapse:
Pelvic Floor Physiotherapy: Pelvic floor exercises such as Kegel exercises can help strengthen the pelvic floor muscles and improve symptoms.
Lifestyle modifications: Maintaining a healthy weight, avoiding heavy lifting, and treating constipation or chronic coughing can reduce the risk of prolapse.
Vaginal pessary: A removable device inserted into the vagina to provide support for the prolapsed organs.
Hormone replacement therapy: Estrogen therapy may help improve the strength and elasticity of the pelvic tissues.
Surgery: In severe cases, surgery may be recommended to repair the prolapse and provide support to the pelvic organs. There are different surgical techniques available depending on the specific prolapse and individual factors.
Pelvic Floor Physiotherapy is an effective solution for alleviating Pelvic organ prolapse symptoms, addressing persistent conditions, and expediting the healing process. Your licensed physiotherapists evaluate your specific condition and provide personalized recommendations or therapies to help you manage your Pelvic organ prolapse symptoms effectively
Table of Contents:
Introduction
Causes of Pelvic Organ Prolapse
2.1 Pregnancy and Childbirth
2.2 Aging
2.3 Hormonal Changes
2.4 Chronic Constipation
2.5 Obesity
2.6 Chronic Coughing
Symptoms of Pelvic Organ Prolapse
3.1 Sensation of a Bulge or Pressure
3.2 Feeling of Heaviness or Pulling
3.3 Pain or Discomfort During Intercourse
3.4 Backache or Lower Abdominal Pain
3.5 Urinary Problems
3.6 Bowel Movement Difficulties
3.7 Vaginal Bleeding or Discharge
Treatments for Pelvic Organ Prolapse
4.1 Pelvic Floor Physiotherapy
4.2 Lifestyle Modifications
4.3 Vaginal Pessary
4.4 Hormone Replacement Therapy
4.5 Surgery