Conquering Chronic Urinary Tract Infections (UTIs)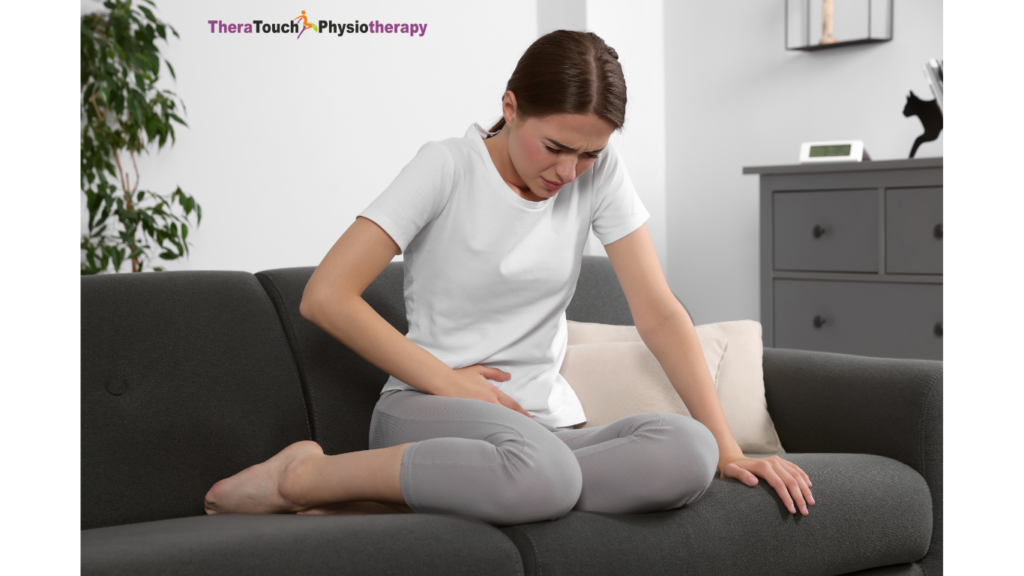 Imagine you've just finished your tenth round of antibiotics, yet that familiar burning sensation and frequent urge to visit the restroom refuse to let you be. You're not alone! Millions of individuals worldwide suffer from chronic or recurring urinary tract infections (UTIs). These infections can feel like an unwelcome guest who just won't leave. But worry not, as we embark on a journey to find a solution to this persistent problem together.
Seeking Treatment
The first step in tackling chronic UTIs is seeking proper medical advice. If you find yourself experiencing UTI symptoms repeatedly, it's time to consult a healthcare professional. They can perform tests to identify underlying causes, such as kidney stones, urinary tract abnormalities, or a weakened immune system.
Understanding the root cause is crucial for devising an effective treatment plan tailored to your needs.
Common Treatment Options
Antibiotics: Your doctor may prescribe antibiotics, but with recurring UTIs, they may recommend a low-dose, long-term regimen or post-intercourse antibiotics to prevent future infections.
Pain Relief: Over-the-counter pain relievers like ibuprofen can help alleviate discomfort while your body fights off the infection.
Prescription Medications: For some individuals with chronic UTIs, your healthcare provider may suggest specialized medications to manage symptoms and prevent recurrence.
Managing Chronic UTIs at Home
While medical intervention is essential, you can complement your treatment plan with some simple yet effective home remedies:
Stay Hydrated: Sipping plenty of water helps flush out bacteria from your urinary tract. Aim for at least 8-10 glasses a day.
Cranberry Juice: Some studies suggest that cranberry juice can inhibit the adhesion of bacteria to the urinary tract, reducing the risk of infection.
Probiotics: Incorporating probiotic-rich foods like yogurt into your diet can promote a healthy balance of gut bacteria, which may help prevent UTIs.
Good Hygiene: Always practice proper hygiene, especially before and after sexual intercourse, to minimize the risk of bacterial entry.
Urinate Frequently: Don't hold it in! Empty your bladder regularly to prevent the buildup of bacteria.
Wear Breathable Fabrics: Opt for cotton underwear to allow air circulation, reducing moisture in the genital area that can encourage bacterial growth. All these are ways you can effectively manage chronic UTIs on your own.
Now, you might be wondering why, despite all these treatments and remedies, chronic UTIs still persist for you. The answer lies in an often-overlooked factor: Pelvic Floor Dysfunction. Let us delve into that and understand what it is and how it can be treated.
Exploring Pelvic Floor Dysfunction
For some individuals, despite undergoing multiple rounds of antibiotics, chronic UTIs still persist. In such cases, it's crucial to consider an often overlooked factor: Pelvic Floor Dysfunction.
The pelvic floor muscles play a vital role in urinary function. If they are tense or dysfunctional, they can contribute to symptoms that result in the trapping of bacteria in the urinary tract, leading to recurrent infections. A qualified physiotherapist can evaluate your pelvic floor muscles and offer customized exercises and therapies to address any dysfunction. Pelvic floor physiotherapy provides a comprehensive strategy for managing chronic UTIs by targeting the underlying cause rather than merely alleviating symptoms.
Chronic UTIs can be persistent and frustrating, but with the right medical guidance and a few proactive steps, you can finally bid farewell to this unwelcome visitor. Remember, everyone's body is unique, and what works for one person may not work for another. Therefore, it's crucial to consult with a healthcare professional to devise a personalized plan to conquer chronic UTIs once and for all.
In the meantime, embrace those home remedies and if antibiotics alone prove ineffective, remember that a Pelvic Floor Physiotherapist may hold the key to long-lasting relief and you'll be well on your way to a life free from the grip of recurring UTIs. Say hello to a healthier, happier you!