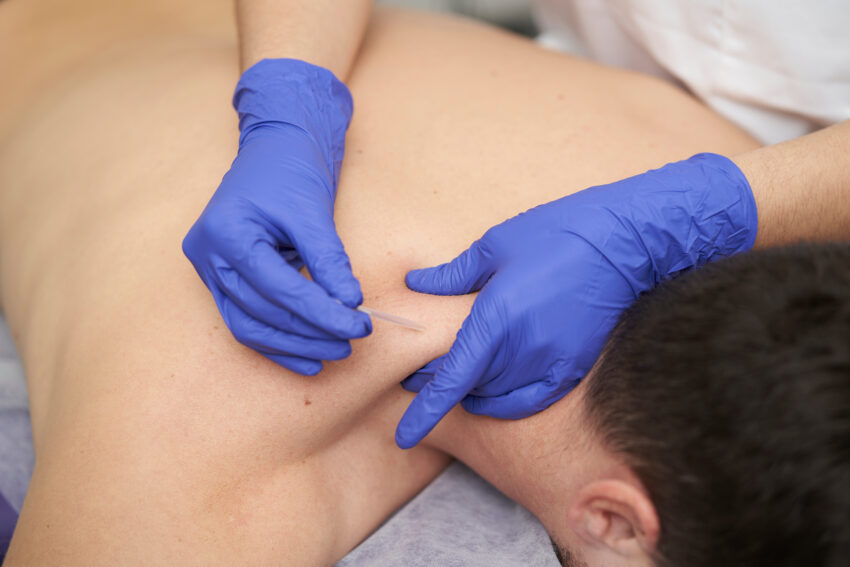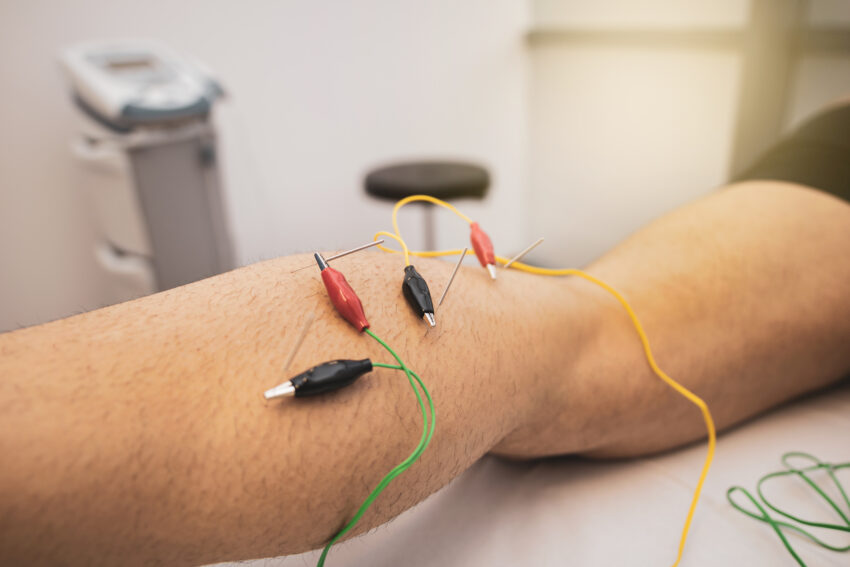 Dry needling, also known as Intramuscular stimulation (IMS) is an effective treatment technique that is offered by our highly trained Physiotherapists. It involves the use of fine, sterile needles to target areas of tightness or knots, called myofascial trigger points, that can cause pain, stiffness, and limited mobility. 
Dry needling triggers the body's nervous system to release tension and increase circulation and promote healing in affected areas. 
The benefits include, Muscle pain and Tension Reduction, Improved range of Motion and Flexibility, and Promotes Healing. 
It is often used as an adjunct to other physiotherapy techniques such as exercise and/or manual therapy, to help alleviate musculoskeletal pain and improve movement
Dry needling can be used to treat various conditions including, but not limited to: 
Arthritis 
Sports Injuries 
Neck/Back/Shoulder/Knee/Hip pain 
Achilles/Patellar/Shoulder tendonitis 
Hip/Shoulder bursitis 
Rotator cuff injuries
Plantar fasciitis 
Tennis elbow/Golfer's elbow 
Sciatica 
Headaches and migraines 
Myofascial pain syndrome 
Fibromyalgia 
Book A Free Consultation Below